This week we have disgorged 6,000 bottles of the Siós Brut Reserva 2014, a sparkling white wine made with black grape. Siós Brut Rosé 2014, also made with Pinot Noir 100% will produce another 6,000 bottles. Today, we have finished the second disgorging of our sparkling wines PDO Costers del Segre: Siós Brut Blanc de Noirs (white wine made with the black grape), and Siós Brut Rosé, both Reserva 2014 made with Pinot Noir. This year only 6,000 bottles of each reference will be produced.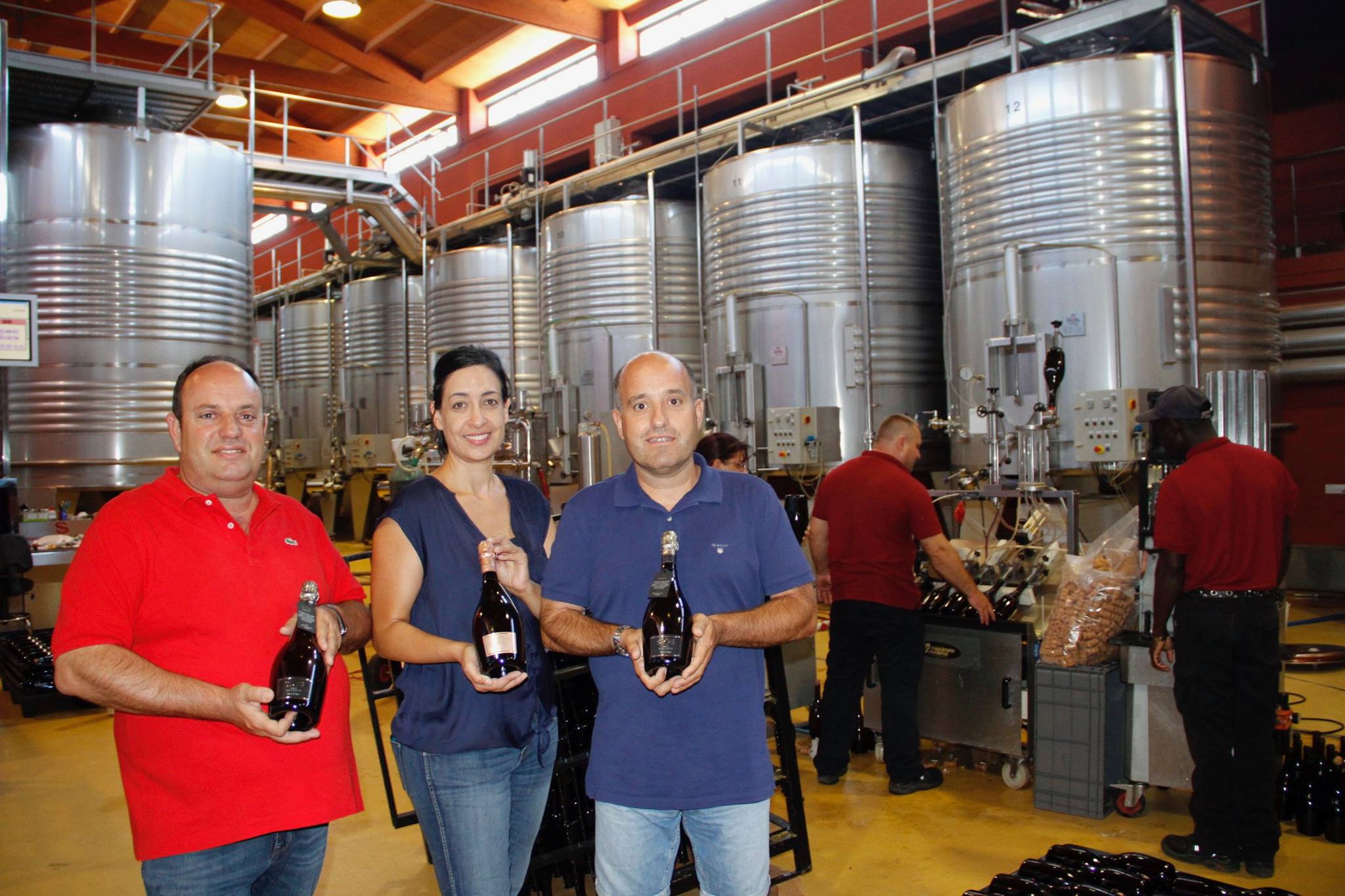 The most exclusive product of our cellar is made with grapes from the Pla del Molí vineyard and harvested between the middle and late August. The disgorging of these 12,000 bottles is made at different times of the year as it is being marketed. This process guarantees that the wine always arrives with more freshness, and all its aromatic potential. Thus, in the counter label of the bottle we can see the date of the disgorging.
Elaboration
As for the processing, once harvested, the whole grape is kept cold for a few days until reaching a temperature below four degrees. From this point, to make the Brut Rosé, we press the whole bunches obtaining only 40% of the extraction of the grape. Most are fermented with a controlled temperature of 14 degrees, while a part of this Pinot Noir will be fermented in new French oak barrels of 300 liters. Then, once the second fermentation takes place according to the traditional method in the bottle, it will spend a minimum breeding of 18 months with their mothers, which will increase according to the time of the disgorging. As for the wine Brut Blanc de Noirs, the critical point comes at the time of pressing. In order to avoid extracting color from the black skin of the grape, the first wine is destined to the sparkling white that will spend a minimum aging of 24 months in the bottle.
This wine is not as important in volume as in quality and complement of the range of wines Costers del Sió. These 12000 bottles, with a recommended price of between € 19 and € 22, are sold well before the start of the new campaign and most remain in Catalonia.
Characteristics
As for the taste, the Siós Brut Rosé stands out for notes of stone fruits such as peach, hints of pear and soft toast. The Brut Blanc de Noirs stands out for its creaminess and taste close to the range of dairy products.