The Merlot grape arrives at the winery!
Did you know that Merlot is a variety of black, productive and early bud?
The cluster of the Merlot is cylindrical, small and not very dense. The grain is small, with a thick skin, sweet pulp and a bluish-black color.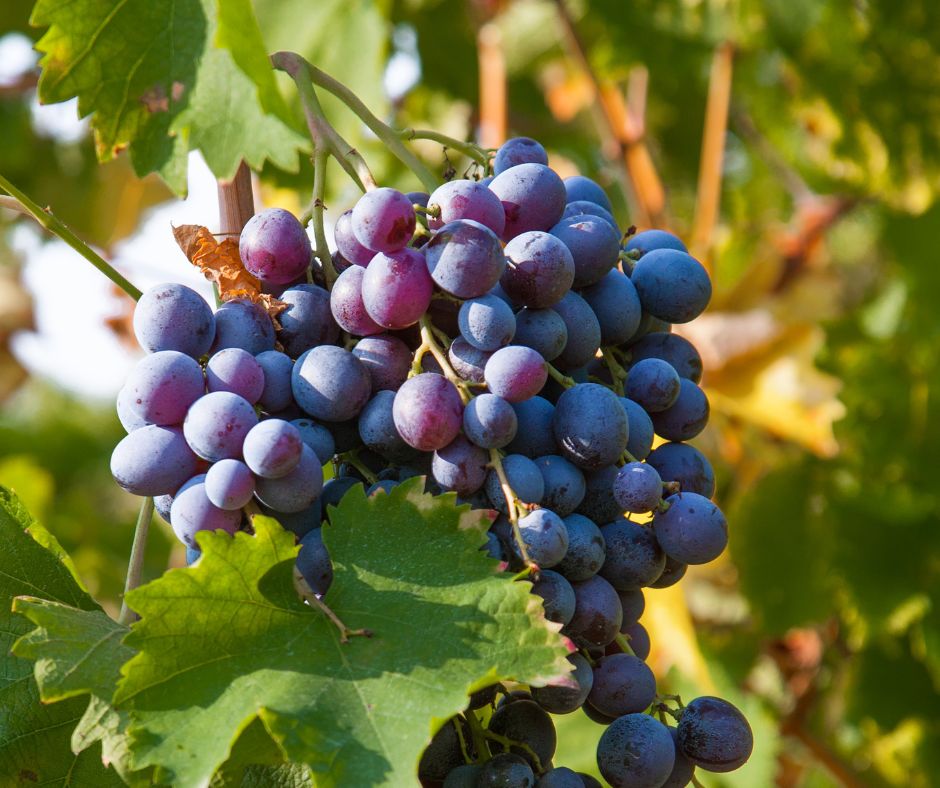 The name "merlot" is thought to be a diminutive of "merle", the French name for the blackbird (bird), probably a reference to the color of the grape. Its softness and fleshiness, combined with its earlier ripening, make Merlot a popular grape for blending with the harder, late-ripening Cabernet Sauvignon, which tends to be higher in tannins.
Along with Cabernet Sauvignon, Cabernet Franc, Malbec and Petit Verdot, Merlot is one of the main grapes used in Bordeaux wine, and is the most widely planted grape in the Bordeaux wine regions. Merlot is also one of the most popular red wine varieties in many markets. This flexibility has helped make Merlot one of the most widely planted grape varieties in the world.
Merlot viticulture
Merlot grapes are identified by the loose clusters of large berries. The color has a less dark blue tone than cabernet sauvignon grapes and they have a thinner skin and less tannins per unit volume. It usually ripens up to two weeks earlier than Cabernet Sauvignon. Also, compared to cabernet, the merlot grape tends to have a higher sugar content and less malic acid. On the other hand, Merlot seems to have inherited some of the best characteristics of its parent varieties: the easy ripening ability of Magdeleine noire des Charentes and the color, tannins and phenolic flavor potential of Cabernet Franc.
Merlot thrives in cold soils, particularly iron clay. The vine tends to bud early, which puts it at some risk of frost, and its thinner skin increases susceptibility to the viticultural hazard of botrytis grape rot. If the weather is bad during flowering, the merlot vine is prone to developing coulure (flower drop). The merlott vine can also be susceptible to downy mildew (although it has better resistance to powdery mildew than other Bordeaux varieties) and infection by varieties of leafhoppers.
Water stress is important to the vine, as it thrives better in well-drained soils than at the base of a slope. Pruning is an important factor in the quality of the wine produced and some growers believe it is best to prune the vine "short" (cutting off only a few yolks). The age of the vine is also important, as older vines bring character to the resulting wine.
A characteristic of the merlot grape is the propensity to overripe quickly when it reaches its initial level of ripeness, sometimes in a matter of a few days.
Synonyms
The Merlot variety grape is known in the world by various names: bégney, bidal, bidalhe, bigney, bigney rouge, bini, bini ruzh, bioney, bordeleza belcha, crabutet, crabutet noir, crabutet noir merlau, hebigney, higney, higney rouge, langon, lecchumskij, médoc noir, merlau, merlaut, merlaut noir, merle, merle petite, merleau, merlô, merlot noir, merlot black, merlot blauer, merlot crni, merlot nero, merlott, merlou, odzalesi, odzhaleshi, odzhaleshi legkhumskii, petit merle, picard, pikard, plan medre, planet medok, plant du médoc, plant médoc, saint-macaire, same de la canan, same dou flaube, sème de la canau, sème dou flube, semilhon rouge, semilhoum rouge, semilhoun rouge, sémillon rouge, sud des graves, vidal, vini ticinesi, vitrai y vitraille.